Signs
All shapes & sizes, from large shop signs to small safety signs
Clothing
We supply a wide range of garments suited for all kinds of work wear, team & sports wear & leisure wea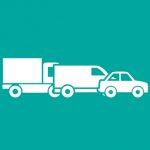 Vehicle Signs
Cars, Vans, Lorries... small decals to full wraps
Embroidery & Print
To complement the clothing we supply, we can also personalise garments with print or embroidery
Large Format Digital
Our large format HP Latex printer gives stunning results on a wide range of materials, great for things like wall coverings & displays
Printed Stationery
Business Cards, Letterheads, Leaflets... the list goes on of printed products we can supply.
Banners
Roll ups, pop ups or just standard banners, we can provide all kinds!
Graphic Design
Nearly all of our products start off with some graphic design, we enhance your image in every way we can
Based in Spalding Lincolnshire, our journey began way back in 1989...
In 1989, we began as a sub division of MJL Skipmaster. We purchased machinary in order to be able to produce in house signage for all of the waste containers manufactured on site. At the time, we were the only company in the Spalding area who had machinary capable of producing signage, so we quickly grew into a signage company.
In 2007 we seperated from MJL Skipmaster to become our own company, Sign Design Services Ltd. Year on year from this point onwards, the company has grown considerably by investing in new machinary, building alterations and staffing.
Got a question for us...? Drop us a line and we'll get back to you ASAP
STAY IN
TOUCH...
Click here for our full contact info